helicopter gallery
Israel is a beautiful country and there is no better way to see and explore its beauties than a helicopter flight at a height of 300 meters. You can see the sunset as you've never seen before, from the most amazing view point there is. There's no doubt this experience is one that you will never forget. In the past, these flights were only for VIP, but this attraction became very popular in the recent years and was opened for the general public and it fits for everyone, and common among those who seek an out of the ordinary exciting experience to explore the magnificent sites that Israel has to offer, and a way to celebrate certain special meaningful events in their life.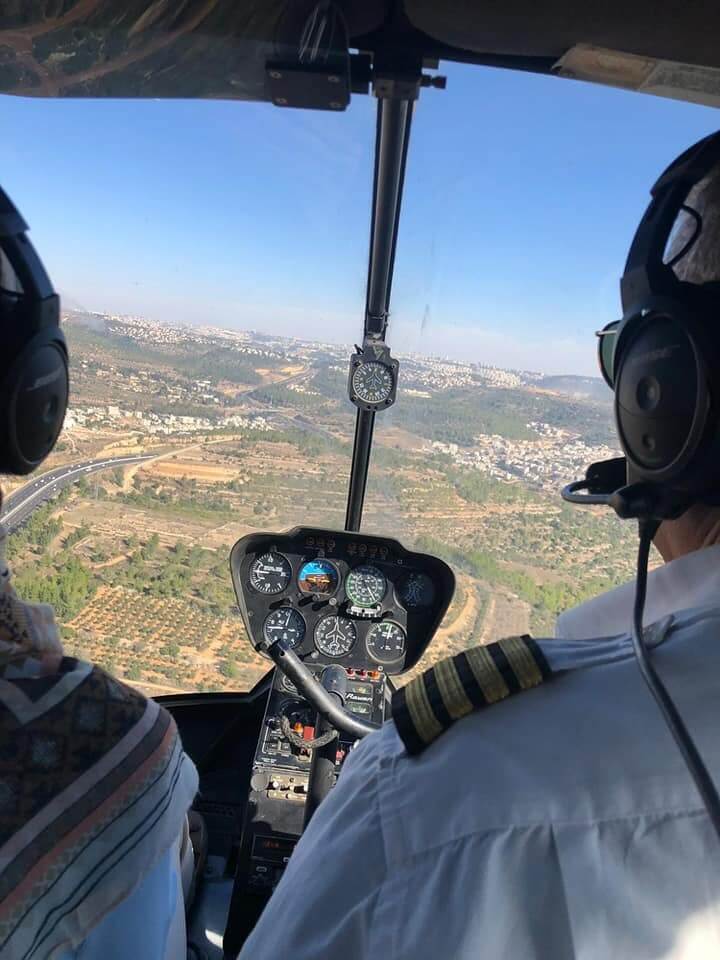 About the flight
The helicopter flight is appropriate for any age and the whole family. Whether you plan the flight for a celebration of a family event like birthdays, or you might simply take on a satisfying irregular family trip, making it an unforgettable experience. Of the many features of the helicopter, the experienced pilot knows the terrain and during the flight, guides over the headphones about the routes and the site you're flying over. In order to not miss anything and thanks to the helicopter abilities, you can hover next to a site and have a better view.
Flight course and route choosing
Planning the flight in advance makes sure you see the sites you wish to see, given the fact that the helicopter doesn't need a landing strip, making a stop and landing is quite flexible, we offer an option to make a stop to a restaurant. So after e decided to go for a helicopter flight experience, remains the choice of route. Even if you already visited the famous sites you should know that from a helicopter point of view, they look completely different
so do not rule them out.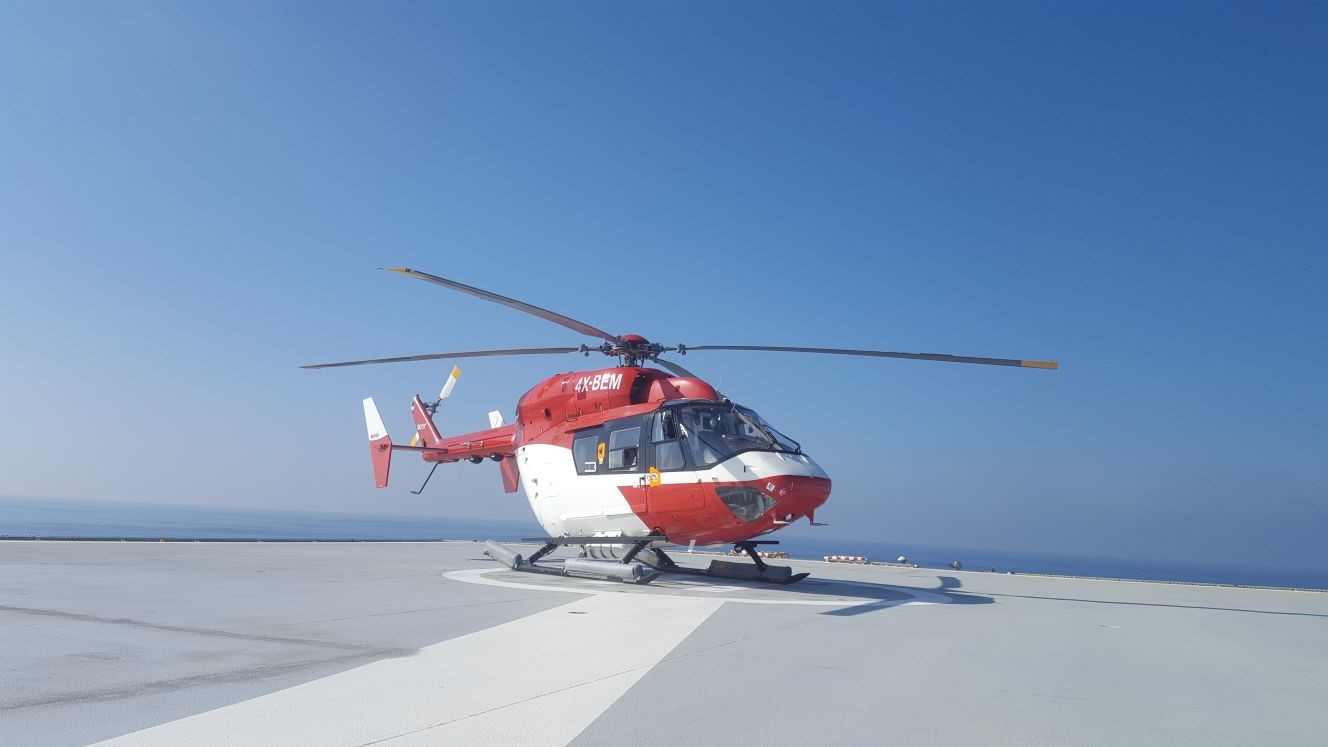 Recommended places to go during a helicopter flight
Israel is a beautiful county for touring on a helicopter and there are many sites to see, these are some of the popular tours, when of course you can plan a trip to  many different destinations.
Masada National Park and The Dead Sea- Masada is an ancient fortress placed on a massive plateau overlooking the Dead Sea. Among the ruins in the park, there's King Herod's Palace which extends over three rock terraces. The view of the mountain and the valley, flying over the Dead Sea is amazing to watch from a helicopter.
Sea of Galilee- The Sea of Galilee is Israel's largest freshwater lake, also the lowest freshwater lake on Earth. This lake is where Jesus was thought to have performed miracles and mostly known as a Christian pilgrimage site.
Jerusalem mountains- Another great site for a flight is the Holy city Jerusalem, this city is a pilgrimage site for the Jewish, Islamic and Christian people. At the tour, places like the Old City, the Western Wall, the Church of the Holy Sepulchre and the Dome of Rock are amazing to watch from above and seeing the mountains and the whole city is truly astounding.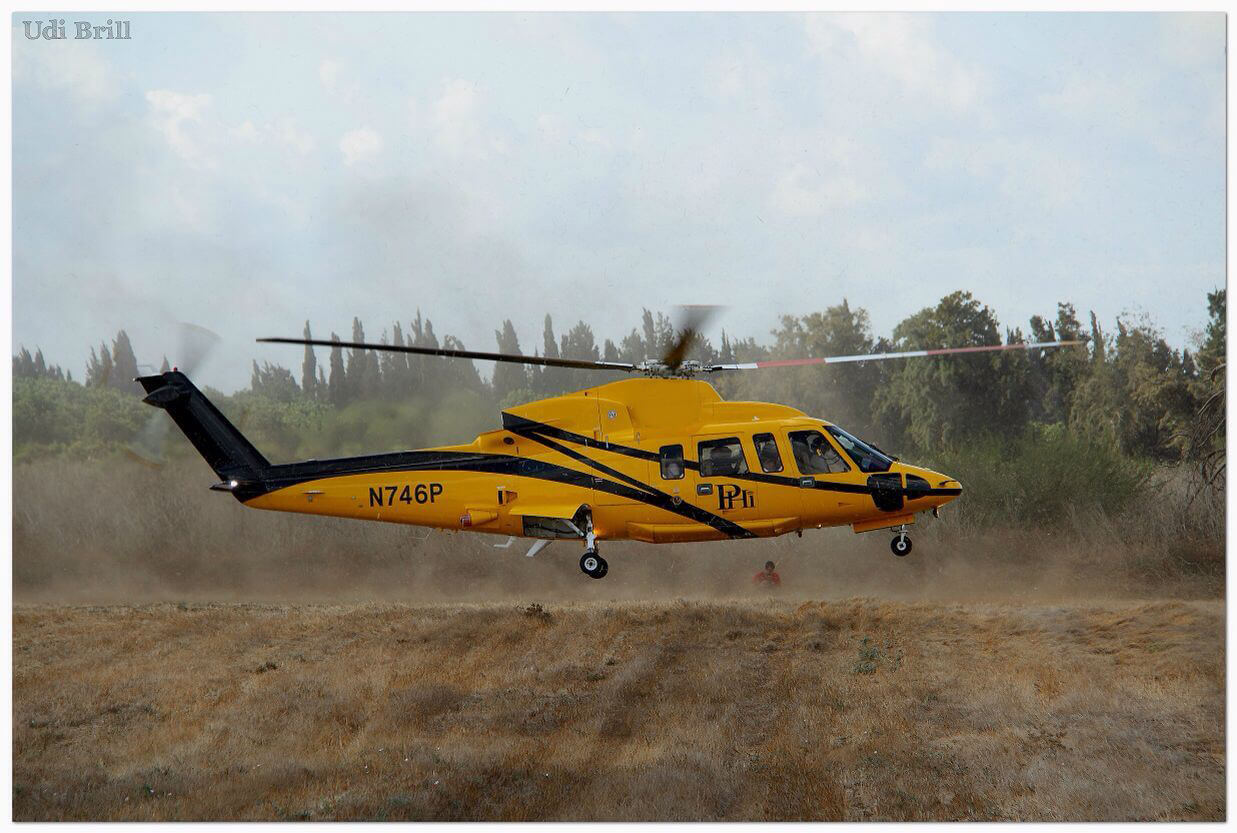 More details and further services
-Restaurant Stops- As mentioned we offer special deals that include a stop to a restaurant for maximum pleasure of the experience.
-Amount of people- Inside the helicopter there's enough room for 3-11 persons, at any rate, if more room needed, adding another helicopter is an option.
-VAT rates- As of today, by law, a tourist with a foreign Passport and a foreign address, doesn't pay VAT for flights.
-Car Rentals- In addition to helicopter touring flights, we also offer a variety of luxury cars for rent, we have special offers for combined and attractive deals.
In conclusion
So if you are looking for a special and unforgettable experience, a helicopter flight through Israel's skies is with no doubt perfect. We offer many touring deals, using top of the line helicopters that also have AC for a pleasurable flight, we respond quickly and make sure you receive the best service at the right timing for your trip. We'd be glad to
answer your questions and plan your next flight tour through our phone, email and contact page.